IMPROVE FINE LINES AND WRINKLES
Anti Wrinkle Injections Gold Coast 
Anti wrinkle injections Gold Coast clinic you can trust. Welcome to Face Fit, we're the Gold Coast's leading Injectables clinic. On this page,  you'll find all the information you'll need to make an informed decision on your next anti-wrinkle treatment.
Improve fine lines and wrinkles with smoothing anti-wrinkle treatment options at Face Fit. Muscle-relaxant injections can either improve or eliminate those facial lines that have formed from the repeated contraction of the underlying expression muscles.
ANTI WRINKLE INJECTIONS GOLD COAST​​
While wrinkles are part of the natural ageing process, they can make us look older on the outside than we feel on the inside. Many factors contribute to the ageing and wrinkling of our skin, and each person's skin ages differently.  
As we age, the collagen levels in our skin decrease. Collagen is the protein that provides structure to our skin, so decreasing levels of collagen results in lines and wrinkles.  
The levels add volume to our skin, is also decreased over time. Additionally, our skin starts to lose its ability to stretch. All these factors contribute to the wrinkling and folding of the skin on our face and neck.  
If you are like most of us, you have probably tried every expensive and gimmicky cream out there to help "fill in" the wrinkles and give your skin more elasticity. The truth is, many of these over the counter treatments don't work.  
A better option for proven wrinkle reduction is anti-wrinkle injections Gold Coastfrom the team of professionals at Face Fit.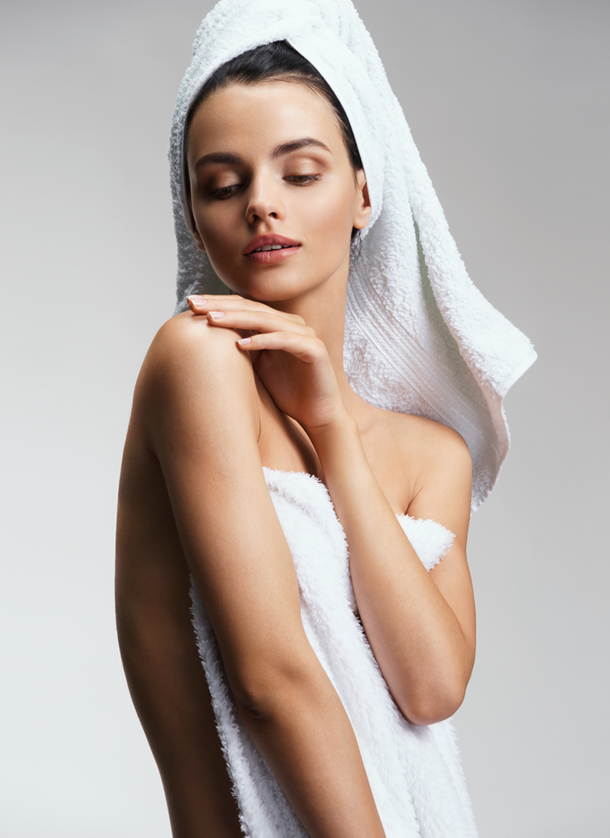 The following areas can be improved with Anti-Wrinkle Injections treatments:
Vertical 'frown lines' between the eyebrows
Horizontal forehead ('surprise') lines
The 'crow's feet' at the sides of the eyes
Lines under the eyes
Bunny scrunches' on the upper nose
Vertical necklines
Smoker's / upper lip lines
Corners of the mouth
Refining bulky jawlines
Chin
Brow Lift
Have you ever looked at a Hollywood star and wondered how it is that they never seem to age? Most of the time, the secret behind their youthful glow is anti-wrinkle injections.  
You have probably heard of anti wrinkle injections, but maybe you aren't sure what they are or if they are right for you. Our injectables are a natural and proven treatment option to help decrease the look of fine lines and wrinkles by relaxing the muscles at the injection site.  
Our injectable anti-wrinkle treatments use an all-natural protein, botulinum toxin, that is injected into the skin to help the muscles relax. When muscles are relaxed, they can no longer contract. The contraction of your facial muscles is what allows creases and wrinkles to form.  
The injection of anti wrinkle protein allows your face to smooth out and brings out the youthful, un-aged look that we all desire.  
Anti wrinkle injections Gold Coast are available by prescription only and should be administered by licensed health professionals only, including doctors and nurses.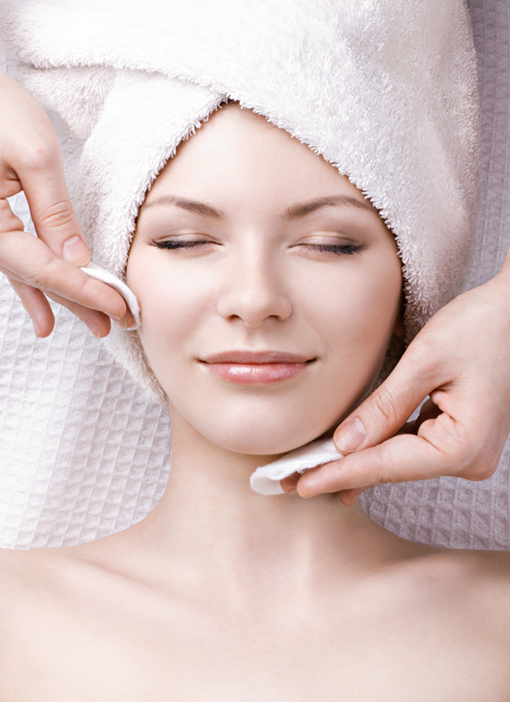 Repetitive muscle action in the face can lead to lines, which may detract from your youthful appearance. Muscle-relaxant injections can reduce the appearance of these lines and diminish stubborn creases.
We are also providing the anti ageing hand treatments on the Gold Coast, Surfers Paradise & Southport.
IMPROVE YOUR FINE LINES AND WRINKLES
Let us improve and eliminate those fine lines and creases today
Anti Wrinkle Injections Facts
A lot of people come into injectables with preconceived notions about them. To help clear up the confusion, we discuss anti-wrinkle injections fact and fiction.  
Fact # 1: Anti Wrinkle Injections have an anti-aging effect.
Botulinum toxin paralyses the muscles in your face which cause dynamic wrinkles, or those wrinkles created by facial expressions.  
Using muscle relaxing injections can help to stop existing lines and wrinkles from getting deeper and more prominent. The result is an anti-aging effect and a look of youth.  
Fact # 2: Anti aging Injections are safe.
Injecting a known toxin into your skin can undoubtedly seem dangerous, and there are also risks involved. However, botulinum toxin has been used in cosmetic treatments for over three decades now.  
The biggest concern for most people is the risk of an allergic reaction to the injection. The truth is, allergic reactions to anti wrinkle injections are quite rare.  
Anti Wrinkle Injections Fictions
To ensure your safety, be sure you are getting injections from licensed professionals like those here at Face Fit Gold Coast. Additionally, be sure you are open and honest about your medical history and any medications you may be taking to avoid the risk of a negative interaction.  
Fiction # 1: Anti Wrinkle injections will make you look like you've had plastic surgery.
The truth is, the only way you notice anti wrinkle treatments is when they are overdone.  
We have all seen the starlet that has overdone the injections, resulting in a frozen face or giant duck lips. Injections, when done correctly, are a natural way to smooth out wrinkles and rejuvenate your looks- not give you an entirely new look.  
The anti ageing injections Gold Coast that you get with Face Fit are administered by professionals who understand the proportions of your face and your anatomy. We ensure that you achieve a subtle, natural looking wrinkle treatment. 
Fiction # 2: There is a definitive time frame that injectables last.
This is a popular misconception. While it is true that there is an average timeframe of between 3 and 6 months that you can expect your anti wrinkle treatment to last, this is a wide time frame with many personal variables that will play a role in the longevity of the treatment.  
Rather than getting caught up in the timeframe of when you can expect your treatment to last, it is best to keep an eye on when your results start to wear off. For best results, especially when you first start treatment, you should come in more frequently for subtle tweaks rather than wait until the full effects have worn off.  
When you first start your anti wrinkle treatments, you should plan to come in about every 3 months for follow up treatment for the first year. After that, the muscles in your face will begin to lose their memory, and you should be able to go longer between treatment.  
That being said, every person and their skin care needs are different. The team of professionals here at Face Fit Gold Coast will be able to consult with you on your specific needs. 
Side Effects of Anti Wrinkle Injections
Anti Wrinkle injections Gold Coast are a safe and natural wrinkle treatment. As with any medical treatment, there are always potential side effects involved.  
The side effects associated with anti ageing injections are minimal and usually affect the injection site only. Possible side effects include swelling, redness, bruising, tingling, and numbness at the injection site.  
These side effects are usually temporary and will quickly subside after treatment. More serious complications can occur; however, these cases are rare. 
Face Fit has 2 Anti-Wrinkle Products available. Based on the severity of your concern or your desired result will determine the product we select for you during the consultation. Anti-Wrinkle Product B is also Available at Face Fit. The Price of Anti-Wrinkle Injections will depend on the number of units needed to achieve the desired results.
The team at Face Fit are industry leaders on the Gold Coast. With over 20 years of industry experience, we have the expertise to find the perfect skin care solution to bring out your inner youth.  
Our team is dedicated to providing you with the best salon experience possible. We listen to your needs and concerns and determine the best skin care plan for you.  
If you are interested in learning more about anti wrinkle injections Gold Coast, give us a call today set up your consultation. We can't wait to help rejuvenate you and your skin! 
Disclaimer:
Like most things, nothing is permanent, and the same applies to Anti Wrinkle Injections. Please be advised that ongoing treatment will be required to maintain your result. Repeat sessions should be scheduled every 12 weeks. We also recommend that you implement a Skin Care Regime to assist in managing your results.
Don't just take our word for it. Here's what others say about us…
"Love visiting Simone and the team .. highly recommended Face.Fit.. only place I'll every go
"brooke did my lips she made them exactly how i wanted them. so easy to talk to. felt really looked after at facefit Beautiful results · Expert facials · Professional products
"Best service! These ladies really explain everything and take the time to make you feel comfortable.