Back to Basics: Cleanse, then cleanse again
Continuing with our theme this month, we want to offer a little info for our beauties on the ins and outs of cleansing; Why we need to cleanse? What is double cleansing? The Don'ts? What product is best for your skin type? Basic but necessary questions when thinking about how best to care for your skin and how such a simple step in your daily routine can make the biggest of differences for your complexion!
Why we need to cleanse?
Cleansing is the first step in any skincare routine. A baptism for your face, here to wash away the sins of the day. Cleanser is needed to wash away and dissolve build up from daily pollutants, grime, impurities and make-up. Your cleanser should be gentle, softly removing these nasties from your face after a long day out in the world. Additionally, it is just as important to take time for a morning cleanse, overnight build-up of toxins and excess oil can clog your pours, before anything else goes on your skin in the morning, it is so important to clear this away.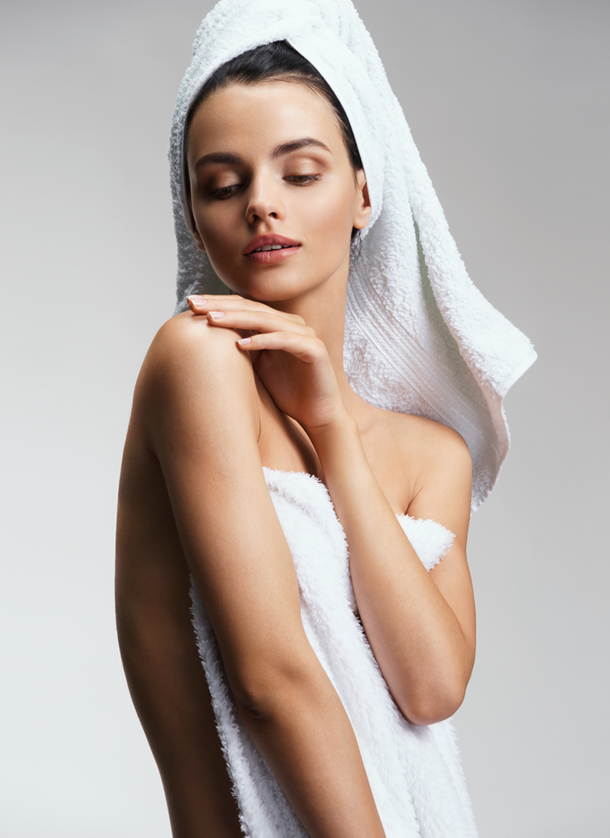 Double cleansing; what is it?
Simply put, double cleansing is a two-step method for cleaning your face. The first cleanse acts to remove all of the daily grime and build-up while the second time, acts simply to cleanse the skin. This is a popular part of the Korean skin care routine and to be honest we're more than happy to follow this trend, there's a reason Korean skin care has become the latest craze; the answer, flawless skin! It's about time we caught on.
Don'ts?
Here we have 5 simple don'ts; it may sound straight forward but it can be surprising how often these little faux pas are committed.
DON'T – Cleanse with dirty hands. After all, what is the point of washing one's face with dirty paws, and who has time for such counteractive behaviour?
DON'T – Be rough with your face. You need to be nice to your skin, there is no need to ferociously scrub your face, gentle is always best!
DON'T – Over cleanse your skin. Morning and night is more than enough, with one double cleanse in the evening.
DON'T – Use hot water. Using hot water to wash your face can strip your skin of its own essential oils leaving skin feeling dryer. Instead use lukewarm water, it's still relaxing, but much kinder to your skin.
DON'T – Rub while drying. Blot, blot, blot. This is the solution. No need to wipe your face rough with the towel. Simply pat your face dry.
Product? We're glad you asked!
With all this information in mind, the next important thing to know is which cleanser will be best for your skin type. At Face Fit we pride ourselves on offering the best products for you with a range to suit all skin types. Our favourite cleansers come from Cosmedix!
Purity Solutions
This is an Oil Cleanser which is perfect for your first cleanse followed by either Benefit Clean or Purity Clean (See Below). Containing a nutrient-rich blend of olive, moringa, kukui, safflower, sesame and argan oils, Purity Solution works to gently break down dirt, excess oil and impurities while nourishing the skin with vitamins – all without stripping away essential moisture. Use it as a makeup remover or to dissolve sunscreen.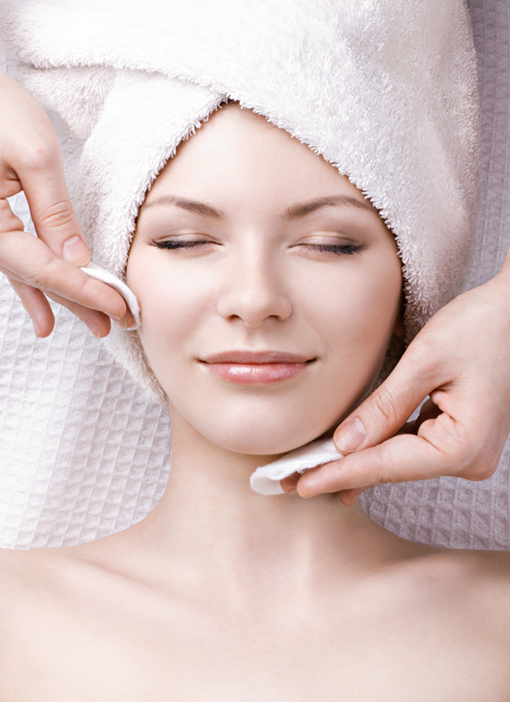 Benefit Clean AM/PM
This light foaming cleanser is rich in antioxidants which will delicately remove debris and environmental pollutants from the skin. Additionally, this little gem will sooth and hydrate the skin. The formula works gently to remove stubborn makeup without stripping away the natural oils needed for happy, healthy skin. This is the perfect everyday cleanser for all skin types including, sensitive and post treatment sensitive skin.
Purity Clean
This cleanser is the go-to for those with skin susceptible to acne and mild breakouts. With added exfoliates helping to improve the look of uneven texture and discolouration. Helping to unclog pores, cleanse away impurities and remove excess oil. This product works to restore a balanced state to your skin offering a refreshed complexion.
If you need help choosing which product will best suit your skin, stop into our clinic and talk with one of our experienced nurses to help select the cleanser which will best deliver the results you need! This month at Face Fit we are placing the focus of your skincare straight back to basics, to compliment this theme we are offering a fantastic special of buy three get one free! The time to stock up on your home products is now!