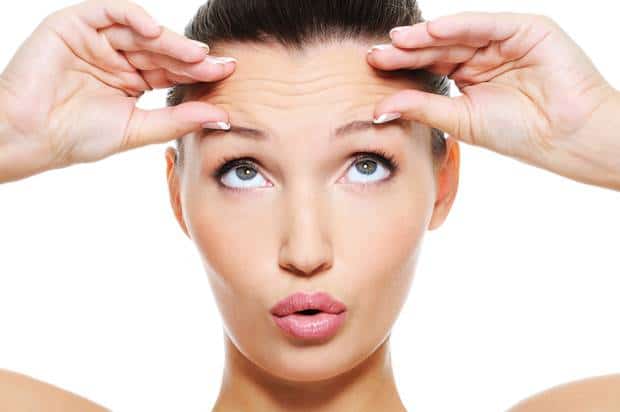 Face Fit specialise in Anti-Wrinkle Injections on the Gold Coast, so we are getting you acquainted with this multi-tasking miracle worker; Anti-Wrinkle Treatment.
The continuous evolution of skin care within the beauty industry parades an infinite array of treatments, skin-care procedures, home remedies, potions and lotions. With so much to choose from where do we start? When in doubt, we find looking to a treatment that has survived and outlived so many beauty trends before it, providing undeniable results and maintaining an ever-growing popularity, with confidence we can say it is here to stay!
We can say, without hesitation, that we are pro-Anti-Wrinkle. There is more to this miracle treatment than meets the eye! The rejuvenating benefits of Anti-Wrinkle Injections are unquestionable, it's no wonder this wonder treatment has become as much a part of today's anti-ageing regimen as one's skincare range and sunscreen.
If you are new to the idea of Anti-Wrinkle Injections and hesitant to take the leap in fear of looking "frozen", rest assured that in the hands of a skilled Cosmetic Nurse, product will be used correctly and meticulously placed for a beautiful result that will have you looking fresh, youthful and maintain your natural beauty.
There are many reasons why this procedure has taken the world by storm and continues to shock medical researches.
Here are FIVE incredible ways Anti-Wrinkle can benefit you and your appearance:
1. MINIMISE THE SIGNS OF AGING
It is no secret that Anti-Wrinkle Injections are setting the standard for anti-aging treatments world-wide. Repetitive contraction of the muscles in the face can cause permanent lines, which may detract from your youthful appearance. In our Gold Coast Clinic, we frequently treat around the eyes, forehead and frown lines with Anti-Wrinkle injections. This can reduce the appearance of these lines, soften the expression and diminish stubborn creases.
2. PUTTING AND END TO EXESSIVE SWEATING
Gold Coast based, we are no stranger to balmy Summer days and rising barometers. Many people who experience excessive sweating, whether on their hands, armpits, hairline, or even under their breasts or butt, are turning to Anti-Wrinkle Injections. In-fact the renowned Anti-Wrinkle product was approved for the treatment of hyperhidrosis (FYI: the big word for excessive sweating) in 2004. Let loose on the dancefloor with confidence and strut in Summer without embarrassing sweat marks on your clothing
3. CORRECTING A GUMMY SMILE WITH ANTI WRINKLE INJECTIONS
Your smile is one of the first things a person can notice about you. While everyone's smile is unique, not everyone is happy with how their smile looks. Anti-Wrinkle injections are the non-surgical, non-invasive solution to correcting the disparity for gum to teeth ratio commonly known as a "Gummy Smile".
4. ANTI WRINKLE INJECTIONS FOR MEN
With so many men working in various trades, this can typically mean a lot of time spent outdoors or traveling in cars. The frequent exposure to harsh UV Rays (even with the use of an SPF) can drastically increase the appearing of fine lines and wrinkles that significantly age us.
Don't be shy men, many top cosmetic clinics in Australia have reported an increase in anti-wrinkle treatments for men, commonly on frown lines and the forehead.
5. THE NON-SURGICAL EYE LIFT
Naturally with ageing, skin below the eyebrow and above the lower part of the upper eyelid may appear to droop. Over time the eyebrow can slope down taking with it the upper eyelid that it supports. For a non-surgical solution injectables in the forehead muscle will help lift the eyebrow, and in turn, the eyelid. Unlike invasive surgeries, this treatment requires zero downtime so you can get back to your day in no time at all.
If you have been considering Anti-Wrinkle Injections, contact our Gold Coast Team to schedule a consultation.
Team FaceFit